About Bristol
Family is at the heart of Oltco Bristol with Clint Stephenson leading the way and working alongside his father, Mark Stephenson. Working closely with their trained team of experts, Clint and Mark transform outside spaces with Oltco's award-winning products across Bristol, Filton, Bedminster and the surrounding areas.
Oltco Bristol is extremely proud to offer the world's first, innovative Recycle Bound product. With a passion for protecting the environment, Clint is delighted to be a part of the Oltco family and offer Recycle Bound, the award-winning product utilising waste plastic already in circulation. As a product that tackles the global issue of plastic waste, and with a range of benefits, Recycle Bound truly provides a win-win solution for customers.
Our Recycle Bound product is also responsible for recycling tens of millions of plastic straws since launching in 2019. To find out more about Recycle Bound, click here.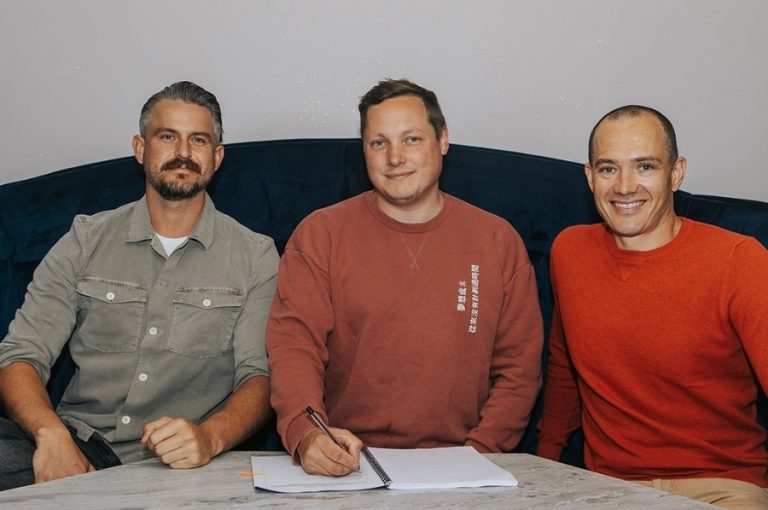 The Oltco Process
Our quick and easy process from your enquiry to aftercare where the Oltco team will look after you and your project.
1
Enquiry
Once you've contacted our team at HQ, a member of staff will ask you a series of questions related to your project and they will then qualify you over the phone.
2
Site Visit
If you are happy with the estimate given by the team, we will send your details to your closest franchise where they will get in touch to arrange a free visit.
3
Installation
After your deposit invoice has been paid, your franchise team will book in your installation. If groundworks are required this will also be booked at the same time.
4
Aftercare
Once your installation has been completed and the final invoice paid, HQ will send out an aftercare pack with your maintenance instructions and warranty document.
Recent Projects
A collection of our projects showcasing what we have delivered.
About Clint Stephenson
As an experienced businessman, Clint prides himself on exceeding expectations and delivering a high-quality service. Clint has previously worked in the events industry, creating elaborate and luxurious window displays for well-known businesses such as Selfridges. This past experience, working creatively with other businesses, demonstrates Clint's keen eye for detail and his commitment to delivering top-quality installations, instilling confidence in all of Oltco Bristol's customers.
Clint's previous roles have often been in fast-paced and demanding environments so the opportunity to run a business where he can determine his own work life balance really struck a chord. This great work life balance coincides perfectly with Clint's passion to work closely with, and give back to, his local community to clean up the local rivers and parks, highlighting his passion for safeguarding the environment.
Clint is dedicated to creating work opportunities for young people and providing them with the necessary skills to further their own careers. This is something he hopes to explore with Oltco Bristol as the brand grows in the area. Alongside this growth, Clint plans to offer apprenticeship opportunities as he is passionate about supporting the next generation.
Clint has been following the Oltco journey for the past decade and following on from the launch of Recycle Bound, decided that it now felt like the right time to join forces. Oltco has provided Clint with the opportunity to grow his own business, help protect the environment, and create a more enjoyable work life balance.
It is so inspiring to hear about Clint's vision to encourage young people into the trade and use his expertise to mentor the younger generation. We're aware of how tough it can be for young people to get onto the job market, so it is incredibly encouraging to see Clint providing that initial leg-up.
Oltco's Resin Bound Colour Options
With a spectrum of colour options to suit both traditional and contemporary tastes, Oltco is able to create a resin bound driveway solution which perfectly matches your property's individual style.
Ready to get your project
started?
If you'd like to find out more about our products, colour ranges and the other options that we offer, please complete the form on our contact page and your local Oltco team will be in touch.
Get In Touch