About Salisbury
With a whole host of benefits including a range of unique in-house colour blends, anti-slip properties and minimised weed growth, it is no surprise that Oltco is the leading resin bound supplier across Salisbury, Andover, Shaftesbury and Sherbone.
With the ability to transform an outside space with a resin bound installation in as little as one day, Oltco Salisbury offers a minimal disruption service with a stunning end result.
Every resin bound installation installed by Oltco Salisbury also comes with a 20 year guarantee, providing customers with the confidence that their new resin bound driveway, patio or pathway will look fantastic for years to come.
The Oltco Process
Our quick and easy process from your enquiry to aftercare where the Oltco team will look after you and your project.
1
Enquiry
Once you've contacted our team at HQ, a member of staff will ask you a series of questions related to your project and they will then qualify you over the phone.
2
Site Visit
If you are happy with the estimate given by the team, we will send your details to your closest franchise where they will get in touch to arrange a free visit.
3
Installation
After your deposit invoice has been paid, your franchise team will book in your installation. If groundworks are required this will also be booked at the same time.
4
Aftercare
Once your installation has been completed and the final invoice paid, HQ will send out an aftercare pack with your maintenance instructions and warranty document.
Recent Projects
A collection of our projects showcasing what we have delivered.
About Rob Wilson
Working alongside a trained team of professionals, Rob Wilson is at the helm of Oltco Salisbury, delivering excellence across Salisbury and the surrounding towns and villages.
As a trusted business within the community, Rob and his team have built a solid reputation for their high standards for both resin bound installations as well as customer service.
Rob and his team share Oltco's ethos to feel good about the work they do and the decisions they make and this is echoed on every project completed by the Oltco Salisbury team. As a values-led business, Oltco Salisbury is passionate about giving back to the local community as well as building long-lasting relationships.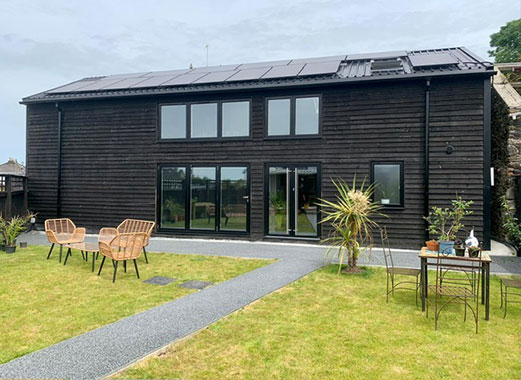 Oltco Salisbury
Rob is proud to be a multi-area franchisee and in addition to Oltco Salisbury also runs Oltco Isle of Wight, Poole, Bournemouth and Southampton. With a proven track record of exceeding customer expectations, Rob has a large portfolio of resin bound transformations he has completed and the brilliant feedback from his customers speaks for itself.
When it comes to transforming outside spaces across Salisbury, Rob Wilson is your man.
As a business, it is integral to us that everybody who joins the Oltco family shares our ethos and vision and Rob does exactly this. Rob goes above and beyond for his customers every day and it is this approach that has helped to build Oltco as a trusted brand across Salisbury.
Oltco's Resin Bound Colour Options
With a spectrum of colour options to suit both traditional and contemporary tastes, Oltco is able to create a resin bound driveway solution which perfectly matches your property's individual style.
Ready to get your project
started?
If you'd like to find out more about our products, colour ranges and the other options that we offer, please complete the form on our contact page and your local Oltco team will be in touch.
Get In Touch